Who Are You Going to Call? Why I go the extra mile.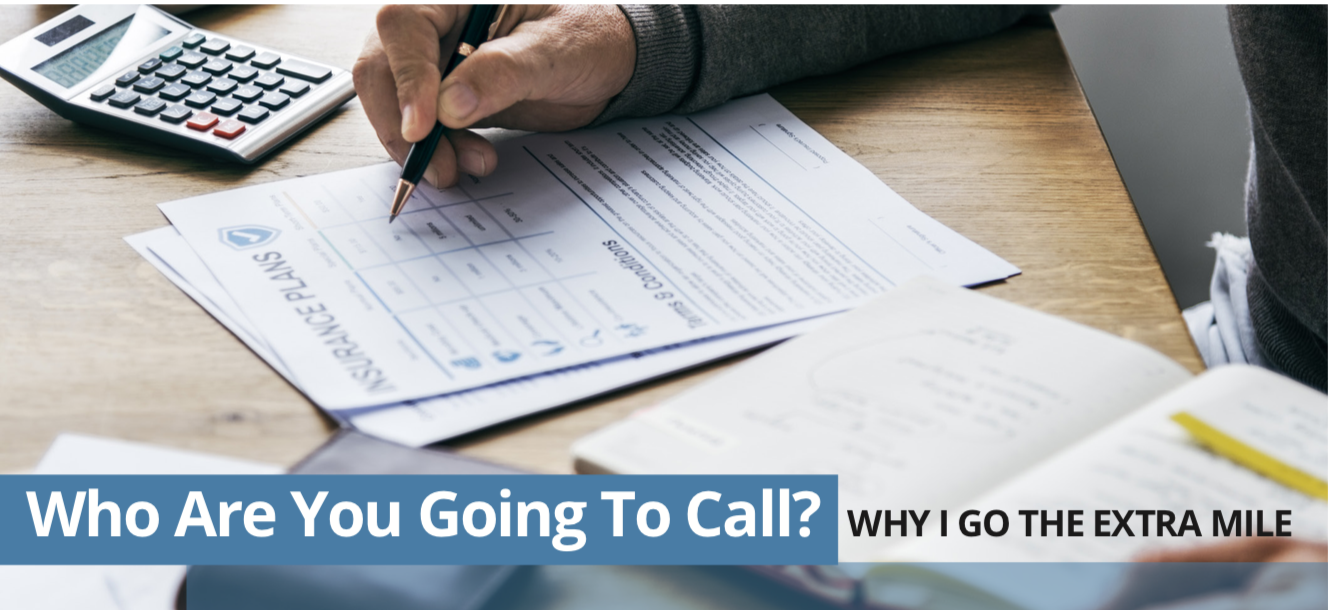 When people ask what I do as a full-service Medicare agent, the simplest answer I can give is that I bring nearly 15 years of experience in the Medicare field to help people knowledgeably solve the health care coverage piece of their retirement planning. Turning 65 is a critical transition in someone'slife, whether they think of themselves as officially a senioror consider it just another birthday. I'm here to help guide you through the new health care coverages available to you, and to help you make the best decisions possible.
During your working years, you may have received health coverage individually or from your employer. You learn the language the insurance providers use — words like "family deductible," "employer contribution," and "PPO." Then you enter Medicare and the language changes. I remove the frustration of trying to figure this out on your own andmake sure that you don't wind up enrolled in a program you don't want to be in, or worse, end up lacking the coverage or access to doctors you need.
Another thing I do is lend an ear to any questions you might have after you've enrolled in Medicare coverage. Sure, you can enroll yourself online or over the phone, but you won't receive the same customer service that I pride myself on providing. If you have questions about the complex details of Medicare, who are you going to call? I'm here for my clients whenever they need a clear answer. If there's one thing that insurance companies love to do, it's cut costs. One of the easiest ways to do that is automating client service. I have the opposite philosophy — I want to provide the most personalized help possible and develop real relationships with my clients.
Creating lasting connections with the members of my community isn't just limited to my work as a Medicare agent. I've been an ordained minister for nearly 30 years, serving a wonderful congregation here in Ojai now for 24years. I'm also heavily involved with the local not-for-profitOjai Valley Family Shelter. Seeing the people I interact with thriving, and assisting them in getting the best health care possible, are integral parts of achieving this goal.
I wish Medicare enrollment was a simpler process, but don't hold your breath waiting for that to happen. I handle every facet of Medicare coverage, including supplements, prescription drug programs, and Medicare Advantage Plans. If you need help with any of these pieces, I'm here for you. I'm compensated by the companies, so if I earn your business, the commissions take care of themselves. I return phone calls, and I am always happy to put my experience to work for you. You don't get that if you enroll online.
If you're reading this newsletter, I hope you'll reach out to me if you have any questions or would like to set up an appointment. I'm looking forward to sharing a bit about myself every month, and I'd like to get to know you as well. You shouldn't spend the best years of your life struggling with paperwork and bureaucracy. Let me handle that so you can get back to enjoying time with your grandkids, or taking that trip!